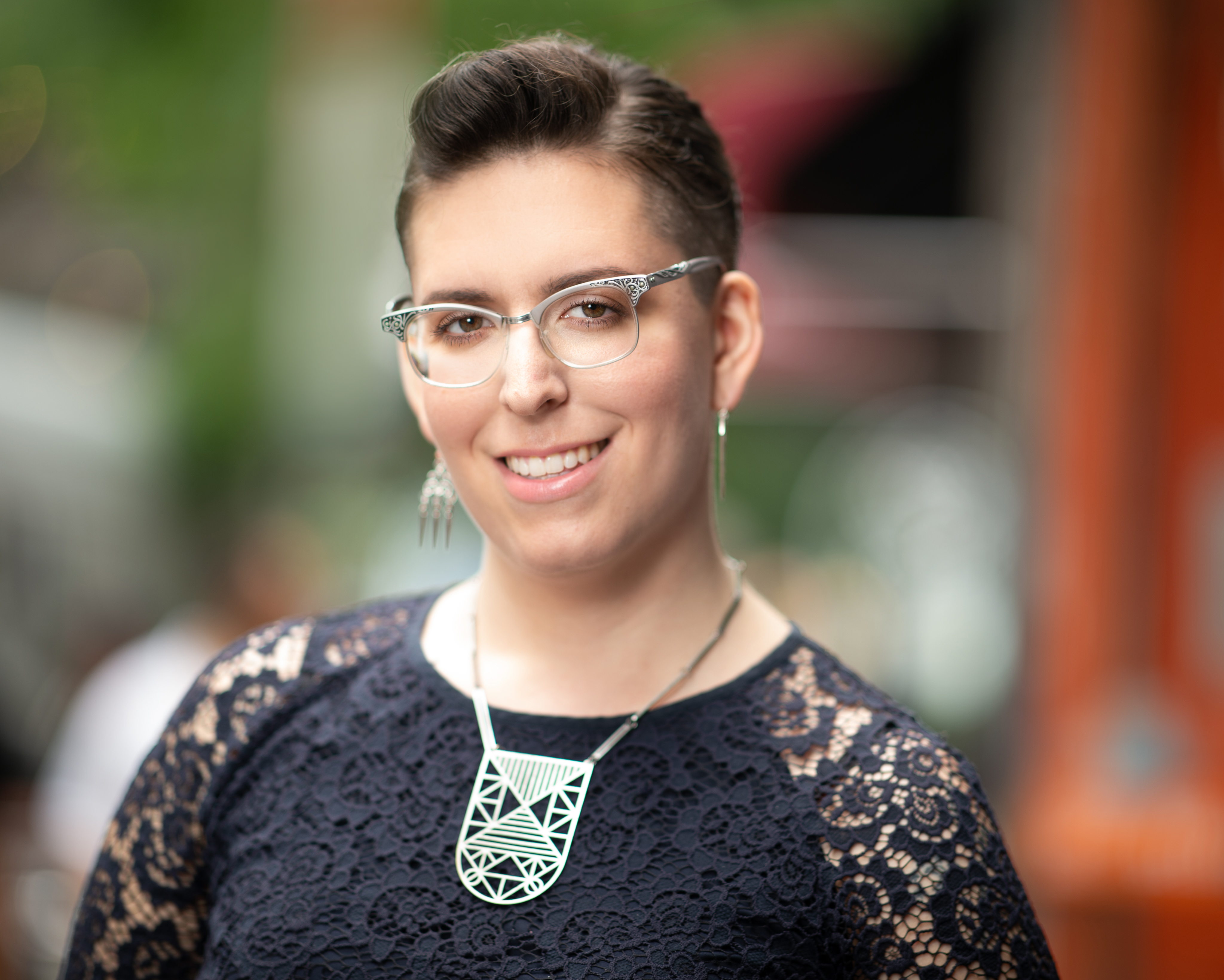 About Me
I practice therapy because I believe in the human capacity for liberation and healing, and our ability to empower each other and collectively improve our lives. I don't know what living a life that you love and value would look like for you, but I'm excited to help you find out.
Experience
I've primarily worked with people with serious trauma histories who are subject to intense systems of social control and oppression, both in their sexual existence and lives in general. I'm experienced with individual and couples therapy, sex therapy, working with trauma, depression, anxiety, and other issues. I draw primarily on narrative therapy in my practice, but use techniques from CBT, relational therapy, and other modalities as appropriate.
Education

Licensed Clinical Social Worker (LCSW)
Masters of Social Work from Hunter College
Additional training from the Narrative Therapy Centre of Toronto
LGBTQIA+ Affirmative
I'm experienced with working with many people from our diverse community, and I hope to provide the support you need. I've seen firsthand the dangers of therapists who approach us as strange, exotic, or dangerous. I also know that sometimes, one wants a therapist who understands your identities as a baseline, so you can move forward with what you want to work on.
Fees/Sliding Scale
I offer a sliding scale to clients so I can balance my desire to make therapy accessible to people with less economic privilege with my need to pay rent/bills/student loans and have a sustainable income. I need the average of payments to be in the Medium tier for this work to be sustainable. When you pay more than this, you make it possible for me to see people who pay less.
If you're interested in a sliding scale slot, please take a look at the below chart and let me know where you land in each of the three rows. If you are connected to your family and likely to inherit assets from them, I ask that you consider their position as well when looking in the assets column.
Scale
Bottom
Low
Medium
High
Top
Income
0-35k/year
35-55k/year
55-75K/year
75-100K/year
OR
lower income and partially live off unearned income (eg investments, trust fund,etc)
100+K/year
OR
Live off unearned income (eg investments, trust fund,etc)
Assets*
Family has no assets
OR
No access to family
Family has some assets
Family has assets, like a house they are paying

Family has many assets, like a paid-off house
someone else paid or pays my rent/mortgage
I choose to work part time or for less since I need less money/have external support

Family has many assets, like investments
I have access and gave it away
someone else paid or pays my rent/mortgage
I choose whether to work or not

Privilege/Debt

My money is needed for the survival of my extended family
extensive student

survival credit card debit
extensive student loans, few in family have higher

Student loans and most people in my family have higher education
Student loans for professional or post-secondary education
My college was paid for
* An asset is something of significant financial value, such as a house, car, business, investments/stock, large saving account, etc.
This material is adopted from Hadassah Damien at Ride Free Fearless Money, whose work has greatly influenced my own thinking about sliding scale. You can find it here